In the week leading up to this Sunday's Academy Award presentation, I thought I would pay tribute to a few of my personal all-time favorite cinematic interiors. Truth be told, although I love a great story, if a movie has a beautiful location, sweeping cinematography, art direction and interior design I can forgive it almost anything. No plot? No problem.
Bring on the romance, drama, creativity and escapism of a home or landscape I can get lost in.
In the case of director Peter Weir's 1990 movie, Green Card, starring Andie MacDowell and Gerard Depardieu I enjoyed both the romantic comedy and the scenery -but honestly, it's the movie's greenhouse attached to the rooftop Manhattan apartment that had me at hello.
Veteran Hollywood set decorator, John Anderson (i.e, Witness, Dead Poet's Society, Karate Kid, Gilmore Girls) is responsible for creating the breathtaking romance and charm that made it possible to believe a beautiful young woman would marry and move in with an illegally-immigrated foreigner in order to keep such an amazing apartment. Now that's love.
French doors open onto a charming rooftop conservatory featuring vintage tile, sky light, handsome co-star and a bottle of wine...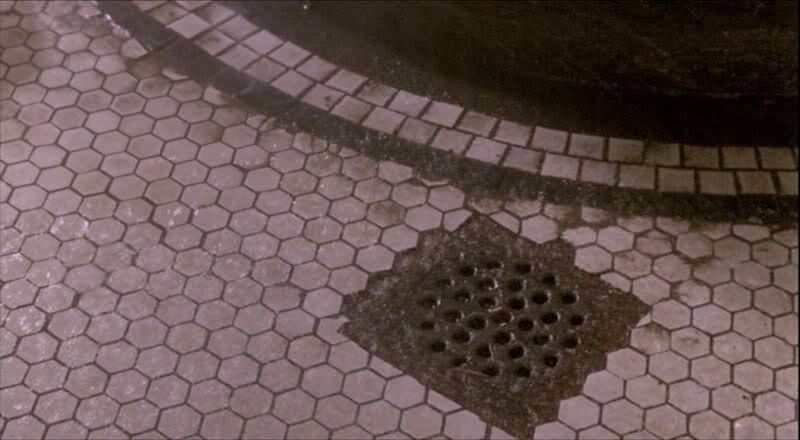 Entertainment resource, On The Set reports in real life, the apartment is located at 60 West 76th Street in New York and is part of the Alysmere, a 56-unit Pre-War (1894) building designed by architect Henry Andersen. Don't you wonder who lives there now?
On The Set also reports that the building features an onyx lobby and marble floors throughout.
A beautiful, jewel-shaped sky light bathes the conservatory in bright, natural light.
The greenhouse windows are echoed throughout the apartment.
Towering ferns and an abundance of green create a hidden oasis of calm. Interior decor is warm, accessible, shabby chic.
Of course, the catch is you would have to actually water and care for all these plants...would you be willing to give it a try?
I give this movie two green thumbs, way up.
I
I won't say how the movie ends, but I will hint that Depardieu
definitely grows on her...